New Angry Birds Star Wars to Come July 15

Last Friday Rovio announced a new game. Well, personally I believe that won't be something entirely new since this studio has only one product, which is truly famous and it's called Angry Birds. Yes, I know about Amazing Alex and The Croods as well as about other apps created by Rovio, but come on, do you really believe they can be like Angry Birds called world's game #1? Anyway, here's what was shared on Twitter yesterday: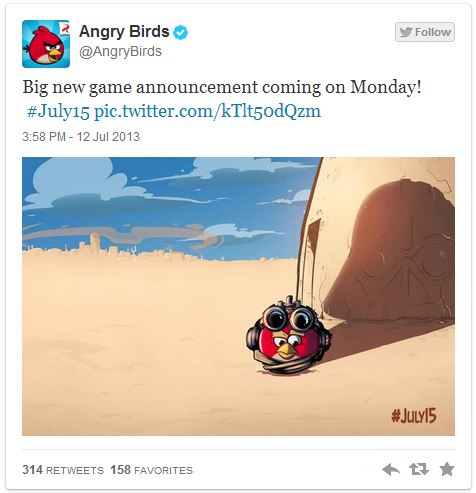 As you might have understood, what we shall see on Monday is another Angry Birds Star Wars game. Rovio's getting predictable, don't you think so?
The new game is likely to be available on the App Store and Google Play, well, as usual. As to the system requirements, they're still under the question, however, I don't think they'd be much different from those for original Angry Birds. Anyway, let's wait and we'll find out.

Leave a comment