New Box.net Apps Now Allow Offline Access To Its Service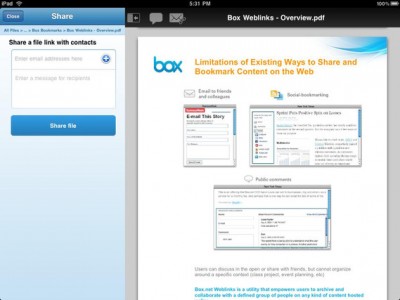 Today iPhone and iPad Box.net apps were upgraded and now allow saving necessary files for offline access, which means that with a new version you can use Box.net services even if no Internet connection available. When collaborator makes changes to documents on any of the Box platforms, previously saved files may be synchronized with its updated versions. The update also includes iOS4 support, high-res graphics and fast app switching.
One of the Box.net's co-founders Aaron Levi said that the investments in the mobile strategy are caused by several facts. First of all, the increasing number of business tasks may be now performed on mobile devices and everybody should take it into account. Besides that the service's competitors like Microsoft Sharepoint haven't yet created strong mobile offerings, which is a chance for Box.net to increase its share on this market.
At the moment iPhone and iPad apps that implement Box.net services have been downloaded 150 000 times. Levie said that up next are Blackberry and Android apps.

Leave a comment