New Cool Feature of Face ID Discovered

The iPhone X users still finding new features that Apple packed into its flagship. One of them has been discovered by a Reddit user, and it's quite cool.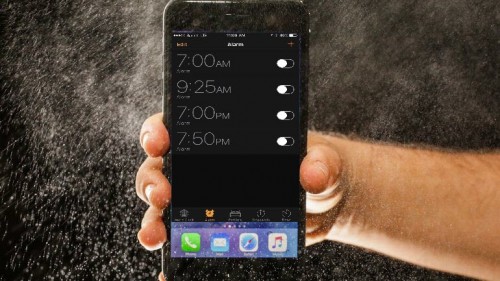 The new feature has been found in the alarm app of the iPhone X. The user told that the iPhone could recognize that he is looking at it and has lowered the alarm sound volume. Here's how the user described the appearance:
Woke up this morning to my iPhone alarm and when I looked at my X, I noticed the volume lowered itself. I tried this again to make sure I wasn't just imagining it after waking up, and it does! That is such a little thing that didn't need to be a feature, but the fact that it is, is amazing. Now when I wake up and look at my phone its a softer volume instead of continually blaring the alarm at me. Little things like this are awesome.
Of course, this feature is not something that will change the world, but this characterizes how detailed Apple worked on the software and how Face ID can adapt to the user.
[via BGR]

Leave a comment