New Details About Apple Watch Appear Online

According to the latest report from people familiar with the matter, the long-anticipated Apple Watch, which is expected to be unveiled at "Spring Forward" media event scheduled for March 9th, will boast of improved battery, new notifications, 8GB of memory on board for storing music, Force Touch and other features.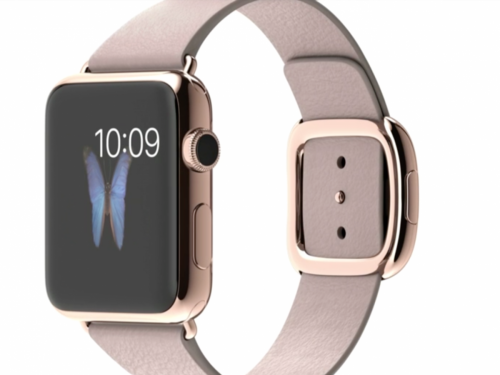 The sources claim the smartwatch will get a pretty decent battery, which will allow it work up to 5 hours in the mode of heavy app usage and the whole day in the combined mode. However, the user will certainly have to charge the gadget at night.
As to the apps, the Apple Watch will have several of them pre-installed. These apps include  Heart Rate, Battery Life, Fitness Stats, Activity, Clock, Weather, Music, Quick Settings, Calendar and Maps. The notifications from these and other apps will be displayed on the screen only when the smartwatch has contact with user's skin.
The display of the device, according to sources, looks and feels perfect, just like Force Touch and Digital Crown.
The guys from Cupertino will show us their new device at the media event called "Spring Forward". At the same event we may also see the 12-inch MacBook Air as well as updated 11-inch and 13-inch MacBook Air models.

Leave a comment