New iMacs Are Up to 20% Faster Comparing to Previous Models

Earlier this week, Apple introduced the updated lineup of 21.5-inch and 27-inch iMacs. The new generation of Apple desktop computers got new Retina displays, 4K and 5K, better processors and graphics from Intel. All these things should have made the iMacs much faster and power efficient.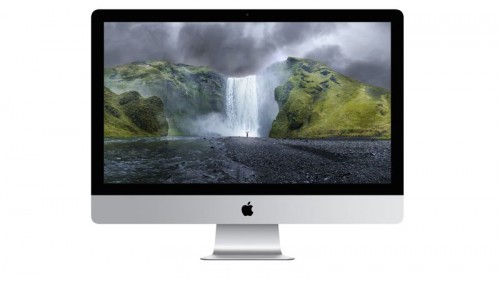 According to the most-recent Geekbench 3 benchmark results, the updated iMacs are up to 20% faster in both single-core and multi-core tests. The results vary depending on the model, but that's quite obvious. Although the scores should be double-checked and confirmed by at least several reliable sources, they show that Apple indeed put a lot of efforts into new computers.
The new iMacs are between roughly 7% and 20% faster than previous models in Geekbench testing, but it should be noted the results are based on single data points that will need to be averaged out against other benchmarking results for a more accurate comparison.


The 21.5-inch 4K iMac scored 3,787 in single-core and 12,803 in multi-score test. Previous model showed the score of 3,543 and 10,685 respectively. The high-end 27-inch 5K iMac got the score of 4,214 points in single-core and 13,081 points multi-core test. The comparable older model scored 3,844 and 12,192 points respectively.
[via MacRumors]

Leave a comment