New Images Show Purported LED Flash for iPhone 6

A couple of new images have recently appeared on the Internet that show us something what appears to be LED Flash components for the long-anticipated 4.7-inch and 5.5-inch iPhone 6. The leaked photos prove the rumor, which suggests that the guys from Cupertino are planning to unveil both handsets at the same time. The release of the smaller handset will take place on September 9th, however, I don't know whether the larger device will be unveiled at the same media event.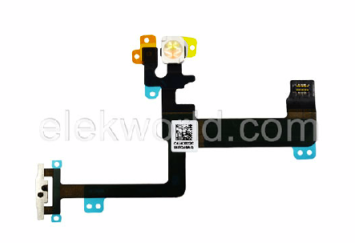 New photos of what appear to be the True Tone flash components for both versions of the iPhone 6 have appeared on ElekWorld, providing even more evidence that Apple is planning to announce and release both models at around the same time. Interestingly, the website also carries a whole host of purported iPhone 6 parts, including front display panels, volume rockers, and home button assemblies.
There's no way to confirm the legitimacy of the images, so I  suggest you to take them with a few pinches of salt. Stay tuned for more news that deal with the leaked iPhone 6 parts.
[via 9to5Mac]

Leave a comment