New iPhone 8 Schematic Leaks Online [Image]

New schematic showing something similar to the iPhone 8 rear panel has leaked online. The image is interesting as it shows the dual camera placed vertically as well as what appears to be a wireless charging component. It's difficult to say if the component depicted below is legitimate or not as it was shared by an unknown sources on the Chinese social network Weibo. After that, it was reposted by KK Leaks, OnLeaks, and Benjamin Geskin.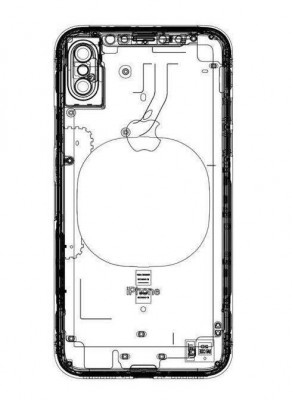 Anyway, the leaked schematic goes in line with recent rumors suggesting that the OLED iPhone 8 will get a vertical dual camera and wireless charging. It offers a closer look at possible internal components layout.
It is not clear if the schematic is legitimate, and we're at the point in the rumor cycle where it's difficult to separate what's real from what's fake, so it's best to view all current leaks with some skepticism.
Apple will unveil new iPhone 8 along with other model or models at a media event in September. Stay tuned for more rumors about these devices.
[via MacRumors]

Leave a comment