New iPhone SE and iPad Pro Have 2GB of RAM

According to an image shared on the Internet by Matthew Panzarino of TechCrunch, both 4-inch iPhone SE and 9.7-inch iPad Pro feature 2GB of RAM. The reporter used an application called Smart Memory Lite to determine the amount of RAM installed in these devices.
As shown on the photo below, the handset has 2.0GB of memory, while the tablet boasts of only 1.9GB. Not very impressive specs, to be honest.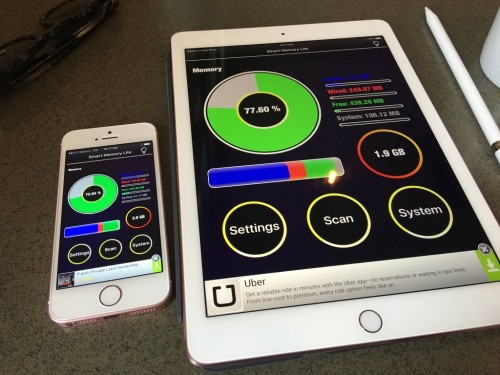 It's definitely not bad for the smaller iPhone to have the amount of RAM equal to the one of the iPhone 6s. However, 2GB of RAM installed in the full-size tablet look not so good, especially since its predecessor, the 12.9-inch iPad Pro, has 4GB on board.
During the media event that took place last Monday, Apple did not mention the exact amount of random access memory added to the iPhone SE and smaller iPad Pro. Still, today's image is legitimate and proves that the company might have improved several things in its newly-announced gadgets, but for some reason decided not to do this.

Leave a comment