Apple to Release New Ultra-Thin 13-inch and 15-inch MacBooks This Summer - Rumor

According to the latest report from DigiTimes, Apple may be planning to release brand new ultra-thin 13-inch and 15-inch MacBooks as soon as this June. The laptops will be thinner than the current MacBook Air lineup and resemble the 12-inch MacBook released in 2015. As to the specs, they remain unknown.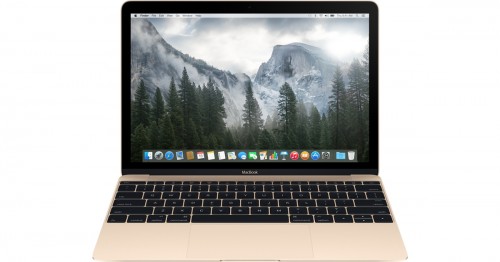 Even though the demand for laptops on the global market continues to decline, new MacBooks may let Apple demonstrate the growth in this sector and beat its rivals.
Speaking of rivals, they're reportedly working on ultra-thin laptops as well.
With Apple's new ultra-thin 13- and 15-inch MacBooks to start shipping at the end of the second quarter, notebook brand vendors such as Asustek Computer, Dell and Lenovo have also prepared new ultra-thin notebooks for launch around the same time, hoping to catch up with the trend, according to sources from the upstream supply chain.
Switching to a new product line, Apple may discontinue the 11-inch and 13-inch MacBook Air lineup. However, this rumor is yet to be confirmed by reliable insiders. We'll keep you posted on this matter.
[via DigiTimes]

Leave a comment