New iPod touch Benchmark Results Appeared Online

As you already know, the guys from Cupertino released a new iPod touch on Wednesday. The portable player can boast of a new 64-bit A8 processor, 8-megapixel camera and a bunch of other noticeable improvements. Several hours after the release of the gadget, first benchmark result appeared on the Internet. The device has a processor with a clock speed of 1.10GHz per core and presumably 1GB of RAM.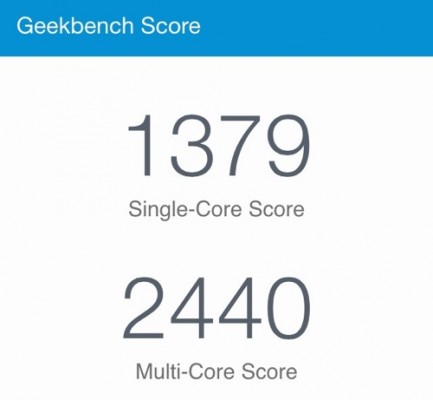 As to the Geekbench 3 score, the sixth-generation iPod touch managed to get 1379 points in the single-core mode and 2440 points in the dual-core mode. Looks like this gadget is indeed a huge improvement over the iPod touch 5G, which scored 215 and 410 points respectively.
Labeled as iPod7,1 instead of iPod6,1 as expected (the previous-generation iPod's model ID was iPod5,1), the new iPod touch ships with Apple's latest operating system, iOS 8.4, so it works with Apple Music out of the box. Like the iPhone 6 and 6 Plus, the iPod touch has 1GB of RAM to go along with its A8 processor.
Another interesting detail about the new iPod touch is that it is the first device ever manufactured by Apple that comes with Bluetooth 4.1, which more stable and efficient. Next-generation iPhones will probably also support this standard.
If you are interested in more details about the recently-released player, you can take a look at our previous post.
[via MacRumors]

Leave a comment