Hackers Release TaiG 2.4.3 Beta with Stability Enhancements

As you know, the hackers from the Taig team has been incredibly active over the last few weeks. Just several hours ago, they have released a new beta of their tool for untethered jailbreak of iOS 8.4. According to what the developers say, the version 2.3.4 can boast of several important bug fixes and stability improvements, which make the process of jailbreak more efficient and stable. If you have upgraded to iOS 8.4 and plan to jailbreak your device, you can download the latest build of Taig and hack your device. After you read our tutorial, you will perform a jailbreak without any problems.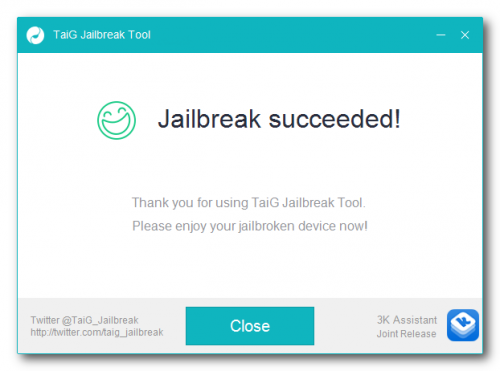 Before hacking your iPhone, iPad or iPod touch, make sure you have a backup copy of your device. In case something goes wrong, this backup will help you to bring your device back to working condition.
Don't hesitate to ask any questions related to untethered jailbreak of iOS 8.4 in the comments section below this post. I'd recommend you jailbreak your device right now, since the guys from Cupertino are reportedly working on iOS 8.4.1, which may patch the vulnerabilities used for Taig and PP jailbreak.

Leave a comment