New nanos connect to TV's… for slideshows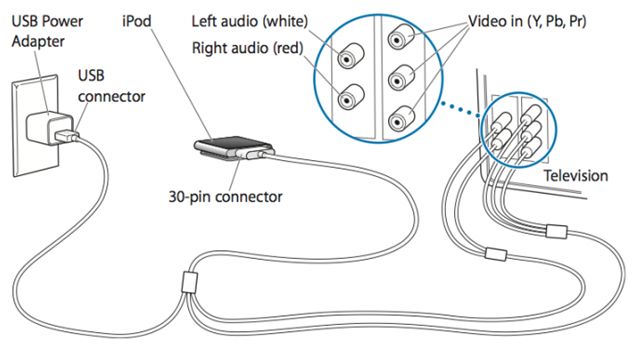 A fairly unknown feature about the new iPod nano is its ability to connect to a TV via composite cables for photo slideshow viewing on the big screen. As the diagram below displays, it's quite simple.
Once you're all connected, set your TV to the right source setting and start viewing your awesome pics. No flicks, unfortunately.

Leave a comment