New 'Office 365 Personal' Subscription for Mac and iPad Users

A couple of weeks after the official release of Office for iPad, Microsoft has decided to start offering a cheaper Office 365 subscription for those people who use Office apps only only on two devices. For instance, on a Mac or PC or on a tablet. In our particular case, on an iPad.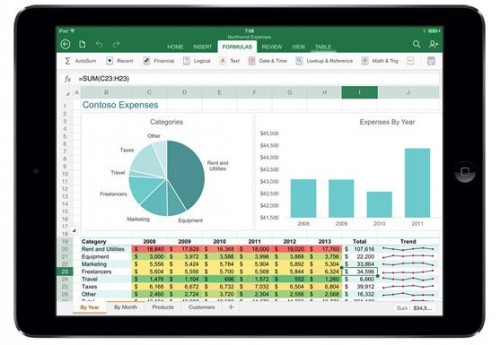 Here's what Microsoft writes about the new offer (via iClarified):
An Office 365 Personal subscription allows for one PC or Mac, and one tablet (including iPad) to be connected to the service, and is the best option for individuals interested in using Office 365. By offering Office 365 Personal, in addition to Office 365 Home, we are better positioned to deliver the right Office to a broader range of households–whether it's an individual or a family of five.
Office 365 Personal is available for $69.99/year or $6.99/month. If you got interested, you can purchase the subscription for a service on Office365.com, at any Microsoft Store or from the company partners' stores. I believe that 7 bucks per 30 days is a reasonable price for a fully functional office on your iPad. Anyway, it's up to you to decide what to do.

Leave a comment