New Photos Reveal iPhone 7, iPhone 7 Plus and iPhone 7 Pro

Several new spy photos have recently appeared on the Internet. First shared on the Chinese social network Weibo, the images reveal the alleged iPhone lineup for 2016 consisting of the 4.7-inch iPhone 7, 5.5-inch iPhone 7 Plus and 5.5-inch iPhone 7 Pro. While the first two models have been largely discussed over the last couple of months, we know almost nothing about the "Pro" version of the smartphone. It appears that this would be a top-of-the-line gadget with Smart Connector and the dual camera.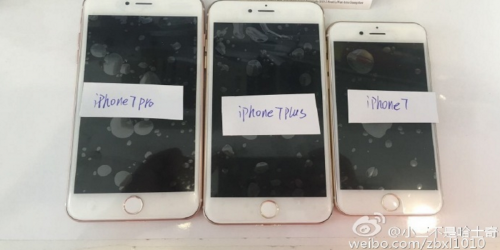 While the legitimacy of the leak is yet to be verified, there have been previous reports indicating that Apple could similarly introduce a third "Pro" model to the lineup in addition to the usual 4.7-inch model and larger 5.5-inch 'Plus' variant.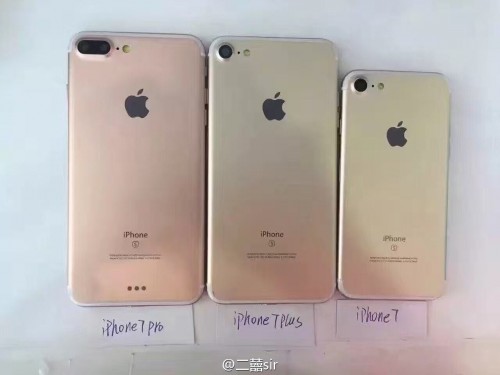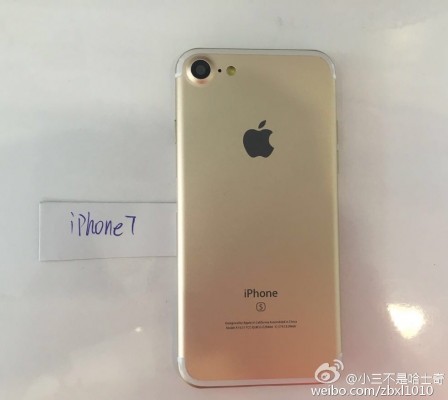 The most recent shots reveal another interesting feature of new iPhones. All three smartphones have the "S" branding similar to the one the iPhone 6s has. This may prove that Apple is indeed planning to switch to a three-year major upgrade cycle.
Apple is expected to unveil new iPhones in September. However, thanks to the recent leaks we already know how the devices will look like.
[via 9to5Mac]

Leave a comment