New Prototypes of iPod Touch found on eBay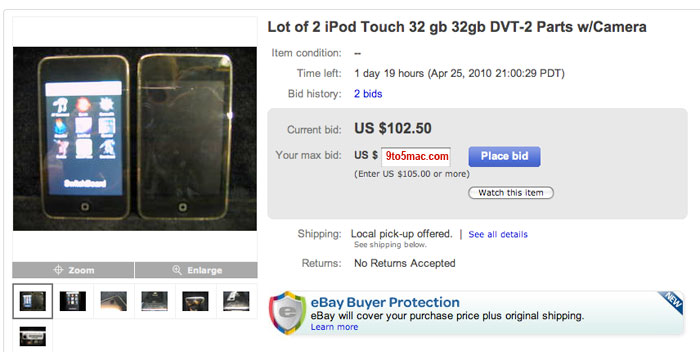 Early this morning 9to5mac.com has posted a link to an eBay page where some seller was selling 2 semi-working iPod Touches that have cameras (!) and run a development version of the iPod OS.
The devices are marked with "Apple Development Team", "DVT-1" and "DVT-2". DVT means "design verification test". As you see from the photos below the UI looks pretty strange. Some people say it is a software that hardware team gets to set.
Currently the link is being broken so we can't check the information. Maybe Gizmodo already bought it? Also, the devices look very used, so there is no reason why it can't be another Chinese clone.

Leave a comment