Apple Wants to Acquire ARM Holdings?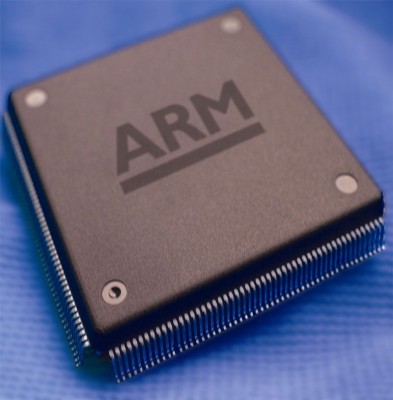 This Wednesday London Evening Standard posted an article about supposed acquisition of ARM Holdings by Apple. According to the source:
"Apple is ARM's biggest customer and speculation is that the iPad maker wants to take chip design in house."
With a reference to an unknown trader it is claimed that with such a deal Apple could stop ARM from delivering its technology to everyone else's devices. That looks convenient. But we were not sure if it is a rumor or not, so we waited for a while for further information.
Soon The Guardian interviewed ARM Holdings CEO Warren East. He said he does not see any benefit that may be reached with such a deal.
"Exciting though it is to have the share price pushed up by these rumors, common sense tells us that our standard business model is an excellent way for technology companies to gain access to our technology. Nobody has to buy the company."
After the rumors about Apple acquisition ARM's shares really went up to 3.4%, and it was the highest value since April 2002.
But as you may see East didn't specifically deny or approve the rumors, though The Guardian interpreted it as an attempt to low the aroused flurry.
Apple and its partners Acorn (UK computer maker) and VLSI Technologies founded ARM in 1990. At that time Apple wanted to adopt Acorn's RISC processors so it can be used in their new product named Newton Message Pad. Years later Apple discontinued the production of Newtons and Steve Jobs sold Apple's shares of ARM. The story continued in 2001, when ARM processors appeared again in iPods, Airport stations, iPhones and, finally, iPads.
But it is important to notice that ARM doesn't build the chips, it only licenses chip technologies and designs to other companies. Apple as many other companies pays royalties for ARM's chips that are used in its products.

Leave a comment