New Rumors About 4.7-inch iPhone 6 Battery

According to the latest reports from Asian experts, Apple's next-generation 4.7-inch iPhone will boast of better 2100mAh battery. The ESM-China analyst Sung Chang Xu says that he got the information from reliable supply chain sources, however, I don't think we can believe it.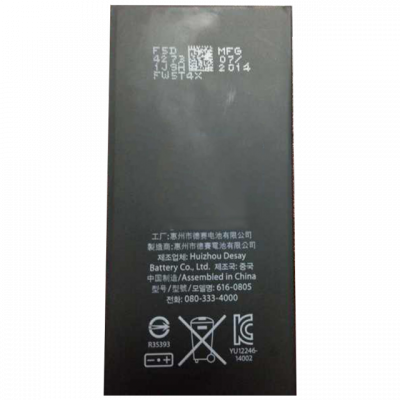 You see, not long ago, a photo appeared on the Internet that showed something like a 1810mAh battery for the iPhone 6. The leaked part looked very similar to the battery found inside of the iPhone 5s. Today's report hasn't got any photos or documents that prove the suggestions about a 2100mAh battery.
Reportedly, the 1,810 mAh battery we've seen in the aforementioned leaked picture is as real as it can be, but according to Sung Chang Xu's sources, these units have been used solely for testing purposes. As such, the final product could be launched with a meatier 2,100 mAh unit under the hood.
Apple is expected to announce its new 4.7-inch iPhone on September 9th. Apart from the better battery, the smartphone will get a faster processor, an improved camera and a number of other enhancements.
[via iClarified]

Leave a comment