New Space Gray Non-Retina iPad mini Begins Hitting Apple Retail Stores

Announced on Tuesday, a non-Retina Space Gray iPad mini starts hitting Apple Retail Stores. 9to5mac reports that the updated tablet is now available in several stores across the U.S.A.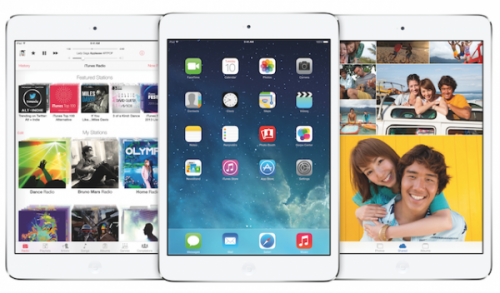 The updated model has been available via Apple's online store since Tuesday. The first-generation iPad mini is available in a 16GB capacity for $299, which is a discount from the product's formerly $329 price point, and comes in both WiFi-only and WiFi+LTE variants.

The Space Gray model replaces the Black and Slate version, and Apple likely made the move on the entry-level iPad mini to retain consistency between the newer iPads and recently launched iPhone 5s.
With time, the first-generation iPad mini is expected to become available in stores worldwide.

Leave a comment