New Version of Pangu Jailbreak Appears Online

A new version of the Pangu jailbreaking utility has been released today. According to its developers, Pangu 1.2 contains a wide number of improvements and bug fixes aimed at addressing the issues connected with AFC2, sandbox and other features of this utility for jailbreak.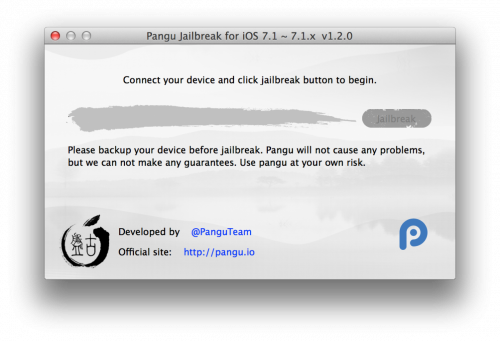 The full list of improvements is available below, take a look.
What's New In Version 1.2:
Fix boot loop bug for some iPhone4/4s.
Fix sandbox log issue.
afc2 is included now.
Add patch for task_for_pid.
Add notification if jailbreak fail.
It should be noted, however, that if the previous version of the jailbreaking tool works fine and if you haven't got any problems with your device, you don't have to update.
In case you don't know, Pangu jailbreak is a utility that allows to jailbreak devices running iOS 7.1 and iOS 7.1.2.
You can download Pangu 1.2 for Windows and Mac OS from here. Our famous step-by-step instructions are available here.

Leave a comment