Next-Gen iPhone to Feature New Qualcomm LTE Chip

As you already know, the next-generation iPhone will look nearly identical to the current iPhone 6. However, as shown on the images that appeared on the Internet earlier this week, Apple's handset will boast of a brand new LTE chip manufactured by Qualcomm. This chip will reportedly support faster LTE speeds (up to 300 Mbps) and be more energy efficient. Together with the upcoming iOS 9, this may lead to a substantial increase in battery life of the iPhone 6s.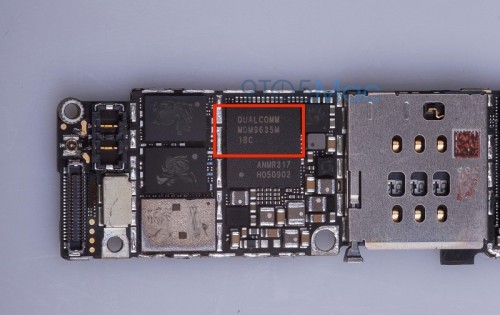 The chip we are talking about is Qualcomm MDM9635M. It is also dubbed as 9X35. As noted by specialists, it is far more efficient than 9X25 that is currently used in the iPhone 6 and iPhone 6 Plus.
For everyday users, this gives the potential for significant increases in LTE network performance with download speeds of up to 300 Mbps, twice that of the current iPhone line. Real-world limitations of carrier support will, however, limit those speed improvements in many cases.
Apple is expected to unveil the next-generation smartphone later this year. Reliable insiders claim the iPhone 6s will be officially released in September. Apart from the new LTE chip, the device will reportedly feature a new processor, 2GB of RAM and the support of Force Touch technology.
[via MacRumors]

Leave a comment