Nuance Releases Voice Recognition App Dragon Express On Mac App Store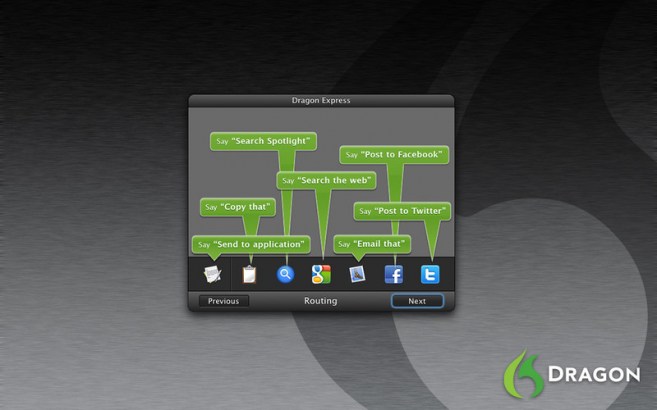 Nuance has dropped a new Dragon dictation app called Dragon Express in Mac App Store. This is a cheaper (introductory price $49), scaled-back version of Nuance's Dragon Dictate program. The new version can be accessed from the Lion's menubar and will not require a network connection. You can open the Dragon Express window with a mouse click or keyboard shortcut and instantly begin dictate into the window via USB headset microphone or internal Mac microphone. The transcribed text will immediately appear in the dictate window and from there you can copy, email the text, start a web search with it or share it with your social networking contacts.
General Manager and senior vice president of Dragon Business Peter Mahoney said:
"Dragon Express is a great app for those who are new to speech recognition or who are looking for an easy-to-use dictation tool that allows them to use their voice instead of typing. For those looking for a more full-featured speech recognition program, we recommend Dragon Dictate, which provides the full capabilities of advanced speech recognition technology."
Currently iPhone's digital assistant Siri is based on Nuance speech recognition technology, however Norman Winarsky, Siri co-founder, said that it could be replaced by better speech recognition technology, if it comes along.
For those, who want to know how Dragon Express differs from its full-fledged counterpart, Nuance offered a chart below comparing features of the two programs.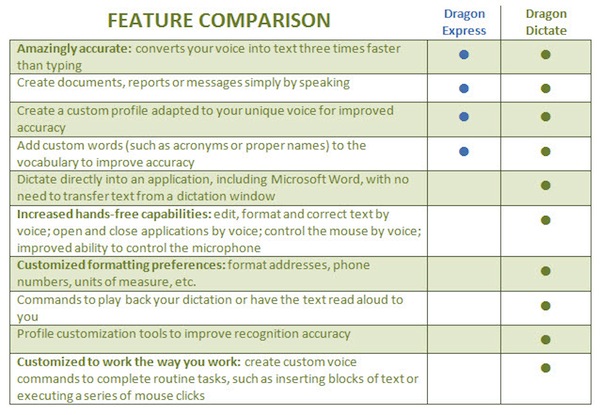 Leave a comment