Official iPhone App for the Vancouver 2010 Olympic Games

The official Mobile Spectator Guide for the Vancouver 2010 Olympic Winter Games is now available for iPod Touch and iPhone. It can be downloaded for free from the App Store.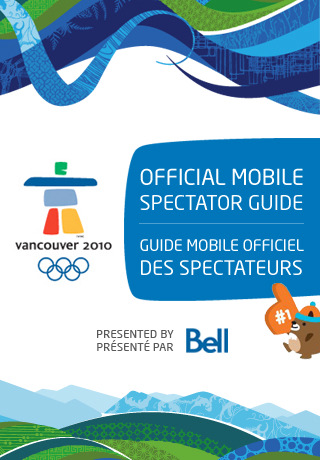 This application is a location-aware schedule that details more than 2,000 sport and cultural events taking place for 17 days between February 12 and 28, 2010.
Updated throughout the Games, the schedule adjusts to your time zone and works even if you have no internet connection. Plan your Olympic experience by creating a personalized itinerary using Favourites. The Guide also includes real-time results for every sport as well as twitter streams, photos and headlines.
The application can use your location to tell you What's On Now close to you. It also provides links to turn-by-turn directions, sport venue location diagrams and maps to over eighty venues with information to help you to get there.
Features also include:
Listing of all ceremonies, sports and cultural events
Listing of hundreds of free concerts and festivities at official Celebration Sites
Listing of all Cultural Olympiad events with ability to purchase tickets
Updates to schedule (data connection required)
Filter schedule by sport events, cultural events or location
Maps and directions to over 80 venues
Personalized Favourites (add by event or group)
Keyword search
Schedule adjusts to your time zone
Medal counts
Olympic news
Twitter streams
Photos and videos
Download the app to stay in touch with 2010 Olympic Winter Games coming next Friday!

Leave a comment