News tagged 'turn-by-turn'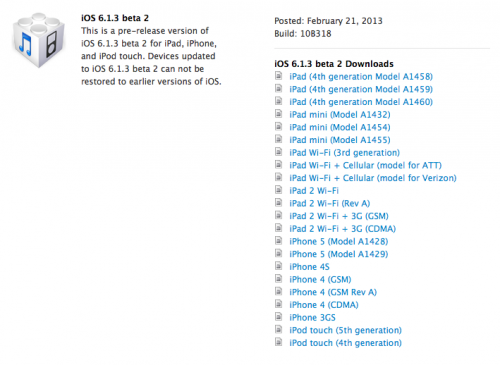 Apple has released iOS 6.1.3 beta 2 to developers which includes a fix for the recently discovered lock screen bug.
iOS 6.1.3 Beta 2 includes a security fix for a Lock screen bug and the following improvements to Maps for Japan:
● Improved pronunciation of roads during turn-by-turn navigation
● Optimized directions to more strongly prefer highways over narrower roads
● Now indicates upcoming toll roads during turn-by-turn navigation
● Added labels for junctions, interchanges, on-ramps, off-ramps, and intersections
● Added indicators for transit station buildings, subway lines, and traffic lights
● Updated freeway color to green
● Updated icons for some location categories including fire stations, hospitals, and post offices
● Added 3D buildings including Tokyo Station, Japan Imperial Palace, and Tokyo Tower
You can get the new build (10B318) from the iOS Dev Center.

Leave a comment, read comments [1]

Apple has released iOS 6.1.1 beta to developers. It's only been a week since Apple released iOS 6.1 to the public. And it's just 48 hours after the iOS 6.x evasi0n jailbreak was released. Release notes indicate maps improvement and some other optimization. well, we understand that the main purpose of iOS 6.1.1 is probably to fix vulnerabilities used by envasi0n jailbreak.
MuscleNerd already commented via twitter:
6.1.1 beta is already out to developers! Obviously stay away from that.

Leave a comment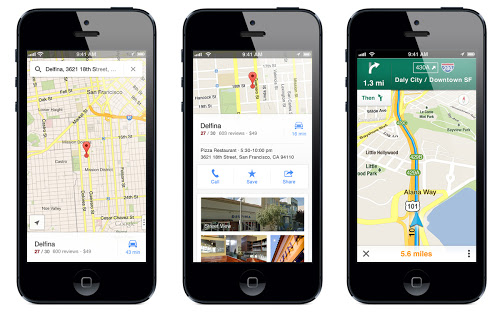 The anticipated Google's standalone Maps for iOS has gone live in the App Store. Now iOS 6 who are not satisfied with Apple's Maps app can switch back to Google's free map platform. The new app includes a number of features that were not available in built-in app on iOS 5 and earlier, notably turn-by-turn navigation and transit routing option.

Leave a comment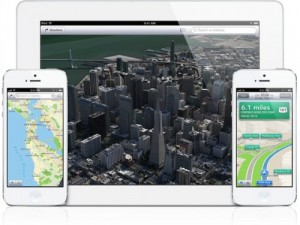 Bloomberg has recently provided an interesting glimpse of Steve Jobs' role in Apple's mapping effort. The project has been a number of years in the making but which only now has made its way into the public's hands. The report claims Apple's mapping effort was Jobs' idea. He wished Apple to move away from using Google' Maps on iOS devices.

Leave a comment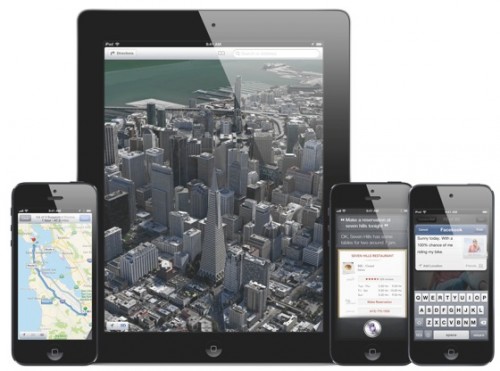 Other announcement Apple made yesterday was the release of iOS 6 mobile operating system, which was first announced in June at the company's WWDC keynote event and will be available on September 19th as a free download for the 4S, 4, 3GS, new iPad, iPad 2 and 4th generation iPod Touch. The iPhone 5 will ship with iOS 6.
Apple already detailed the specific iOS 6 features that would be available to certain iOS devices back in June. Siri will be enhanced to provide movie information, sports scores, and the ability to post to Facebook and Twitter. The new Passbook app will hold tickets, passes, and payment cards for participating businesses. Safari will have a full-screen mode for better browsing and iCloud tabs to save your open tabs and offer immediate access to them on your other iOS devices and your computer.

Leave a comment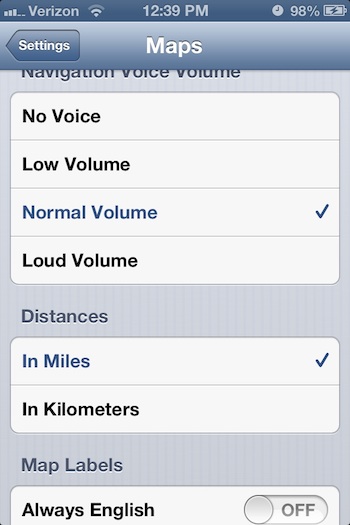 Today Apple released the beta 3 of iOS 6 to developers. The new mobile operation system is expected to launch "this fall", probably along with the new iPhone in the September-October timeframe.
The beta 3, which comes as Build 10A5355d, arrived three weeks after the release of previous version for developers of Build 10A5338d.

Leave a comment

As we reported earlier this week, some iOS 6 features will not be compatible with all iDevices. Among these features are new turn-by-turn navigation and Flyover that are not supported on the iPhone 4 and older devices.
But according to videos posted by Russian site iGuides, Flyover and 3D maps can properly work on a jailbroken iPhone 4. After digging in the firmware, an iOS developer Anton Titkov has managed to get these feature working on the iPhone 4 and has even posted instructions for enabling these functions.

Leave a comment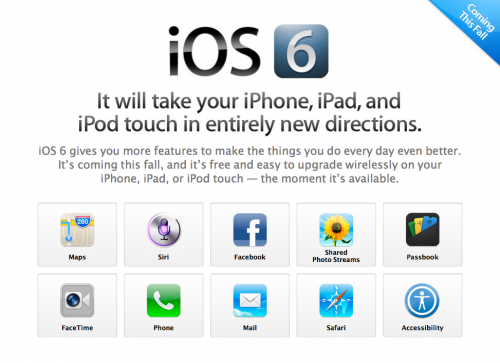 Apple posted a list of limitations that reveals which devices get which new iOS 6 features. For example, the iPhone 4 does not get FaceTime over 3G, Flyover, Turn-By-Turn Navigation, or Siri.
Here is the full list:

Read the rest of this entry »

Leave a comment

11:54:47 AM PDT
Thanks again! You guys are the best.

Leave a comment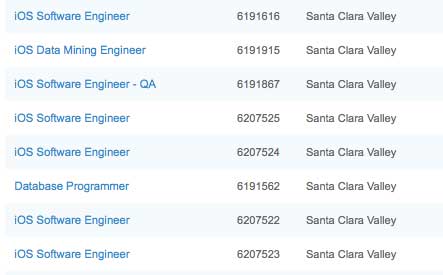 Four new job offers have been posted on Apple's site and reveal that company is looking for a software engineers to work on its navigation software.
All four job listings offer a full-time job in Santa Clara Valley, California. The description explains that Apple wants "outstanding engineers to deliver the next generation of Apple products".

Read the rest of this entry »

Leave a comment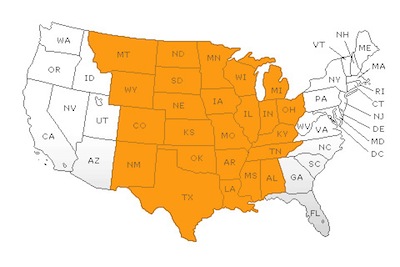 Navigon created a series of regional U.S. GPS turn-by-turn navigation applications for the iPhone. Each costs just $24.99. This is significantly cheaper than its more comprehensive MobileNavigator North America ($79.99).
These apps divide the United States into three overlapping segments, permitting customers to purchase discounted versions covering their area of the country. Additional regions are available through in-app purchasing for $12.99. Here are AppStore links: U.S. East, U.S. Central, U.S. West.

Navigon reports that сгккуте prices are valid through April 12th. After that date MyRegion apps will cost $29.99 for the application and $14.99 for in-app expansions.

Leave a comment

The official Mobile Spectator Guide for the Vancouver 2010 Olympic Winter Games is now available for iPod Touch and iPhone. It can be downloaded for free from the App Store.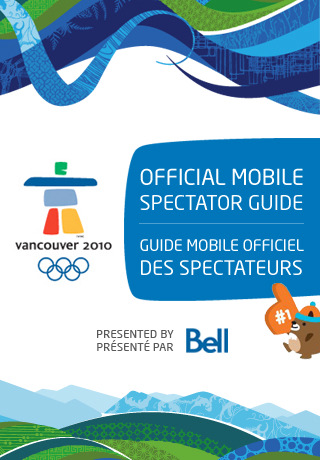 This application is a location-aware schedule that details more than 2,000 sport and cultural events taking place for 17 days between February 12 and 28, 2010.

Leave a comment