One-Third of U.S. High School Students Now Own an iPhone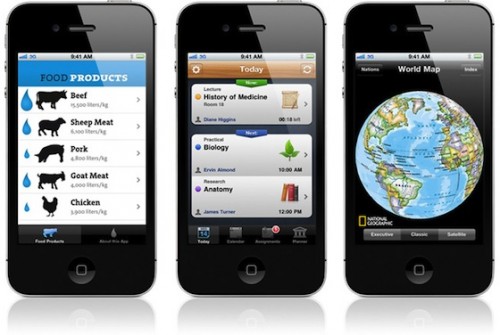 Piper Jaffray' latest semi-annual survey of 5,600 U.S. high school students show that 34% of surveyed students now own an iPhone, and 40% of surveyed students indicated that they intend to purchase an iPhone within the next six months.
Such boom seems to be driven by low-cost options from Apple. Apple and AT&T dropped the price of the iPhone 3GS to free on-contract with the introduction of the iPhone 4S late last year.
In our most recent survey the percentage of teens that own an iPhone came in at 34%, up from 23% in the Fall and 17% last Spring. We believe the meaningful uptick in iPhone ownership among teens may be driven by the cheaper $49 iPhone 3GS (in some cases free). Interest in purchasing an iPhone in the next 6 months rose to 40% (another all-time high vs. our previous surveys). Purchase intent was at 38% in our last survey in the Fall.
As for tablets, an identical 34% of students own some sort of tablet device, with 70% of those indicating that they have an iPad. 53% of those iPad owners also own an iPhone. 80% of surveyed students plan to purchase an iPad within the next six months.
In our Spring 2012 survey, 34% of students owned a tablet computer (same percentage as iPhones), up from 29% in Fall 2011 and 22% last Spring. Of those tablet owners, 70% owned iPads, 19% owned Android tablets, and 11% owned Kindle Fires. 53% of iPad owners also owned an iPhone, demonstrating the halo effect of entry devices like the iPhone.

Leave a comment, read comments [1]