Oprah Winfrey Admires Apple iPad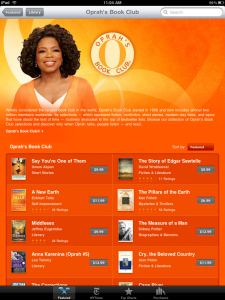 Recently Oprah Winfrey declared herself a fan of iPad in the front of millions of TV viewers. She called the device "amazing" and said that its hardware will "change the way kids learn." TV host admires its backlit touchscreen and thinks it has great opportunities for reading, playing games and sharing photos.
Some time ago Oprah has been promoting Amazon Kindle on TV, and once the sales of this device were boosted so strong the company had problems with keeping up with demand. When she has been speaking about iPad she also mentioned Kindle in the past tense, like she "HAD a Kindle". But later her spokesperson said she still uses both devices.
Oprah's Book Club may be viewed in iBookstore for iPad, and its books may be purchased for a standard fee.

Leave a comment