OS X Lion To Be Offer iCloud Features for Free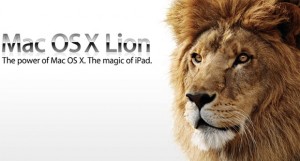 AppleInsider reports that its sources familiar with Apple's plans claim that this summer the company will offer some iCloud features and services for free for users who will upgrade to Mac OS X Lion. According to recent rumors, iCloud will replace MobileMe.
People familiar with Apple's plans indicated to AppleInsider that at least one of those secrets is expected to be that at least some of the services included in iCloud will be offered for free to Mac users who make the upgrade to Lion. iCloud is expected to replace the company's existing MobileMe service, which offers e-mail and remote file storage, along with syncing of bookmarks, contacts and calendar events, at a price tag of $99 per year. That price tag may remain for users who do not make the upgrade to Lion, or for Windows users. But it is expected that the cloud services will become free to Mac users who run the latest version of Mac OS X.
AppleInsider also reports that Apple will "aggressively" persuade its users to upgrade to OS X Lion early without waiting for possible discounts or online deals. Apple has usually priced major OS X releases at $129 with Snow Leopard being the exception at $29.
It's possible that the lower price could also be tied to purchasing Lion through the Mac App Store. The company already does this by selling its professional photography software, Aperture, for $79.99 in the App Store — a price more $120 lower than the $199.99 Apple charges for a boxed copy of Aperture 3.

Leave a comment