OS X Mountain Lion Will Not Support Some Older 64-Bit Macs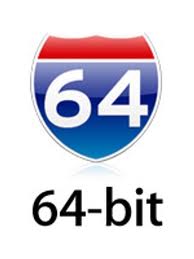 Apple has specified which Macs will support the upcoming OS X Mountain Lion, whose Golden Master build was seeded to developers this week. While the information about machine requirements has been available for some time, the release of the Golden Master version to the public is a good time to cite which models will support OS X Mountain Lion.
- iMac (Mid 2007 or newer)
- MacBook (Late 2008 Aluminum, or Early 2009 or newer)
- MacBook Pro (Mid/Late 2007 or newer)
- MacBook Air (Late 2008 or newer)
- Mac mini (Early 2009 or newer)
- Mac Pro (Early 2008 or newer)
- Xserve (Early 2009)
Ars Technica has more information on Apple's decision, specifically discussions of why the company has dropped support for some 64-bit models that support OS X Lion.
Ars Technica suspected that Apple's decision was related to upgraded graphics architecture designed to improve graphics subsystem in OS X's in future. According to their Andrew Cunningham, the issue is related to drivers for GPUs that is not supported by Mountain Lion, since they were created before 64-bit support was widely used. Ars Technica noted that while OS X Mountain Lion supports any Mac compatible with 64-bit kernel, the kernel is no longer capable to load 32-bit KEXTs (kernel extension).
The report also said that some of the GPUs included in early 64-bit Mac computers were deprecated before 64-bits kernel extensions were in common usage, which means that they weren't upgraded from the 32-bit KEXTs. Given that affected machines was released a number of years ago, Apple apparently concluded that it was not worth upgrading these drivers to 64-bit to provide support for OS X Mountain Lion.

Leave a comment