P0sixspwn Jailbreak Tool Updated to Support iOS 6.1.6

Good news for all iPhone 3G and iPod touch 4G owners - a jailbreak tool called p0sixspwn has been updated to support the recently released iOS 6.1.6. Using this small utility, you can perform an untethered jailbreak effortless.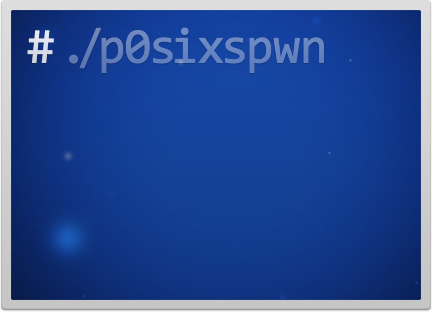 According to what iDownloadBlog reporters write,
If you're currently using an iPhone 3GS or a 4th generation iPod touch running iOS 6.1.x, it's highly recommended that you update to iOS 6.1.6, and benefit from Apple's SSL fix. The good news is that you can then use p0sixspwn to enjoy the same untethered jailbreak that was available for iOS 6.1.3 through iOS 6.1.5.
P0sixspwn is a jailbreak tool developed by iH8sn0w and Winocm. It can be downloaded from Cydia's 'System' section. However, before downloading p0sixspwn you need to perform a tethered jailbreak using RedSn0w or any other utility.
Keep in mind that it is recommended that you update to the latest iOS 6.1.6 as soon as possible since it contains a fix for SSL connection verification.

Leave a comment