Pangu Jailbreak Without Computer Is No Longer Possible

It is no longer possible to jailbreak your iPhone, iPad or iPod touch without a computer. According to the latest rumor shared by reliable insiders, Apple has recently killed the enterprise certificate used to download and install the Pangu PP app on the devices running iOS 9.2-iOS 9.3.3 right from the Safari browser. Even though the developers from the Totoa Team who made it possible to jailbreak Apple devices without the Apple ID and computer say they are working on a solution to this problem, it is not very likely they will come up with it soon.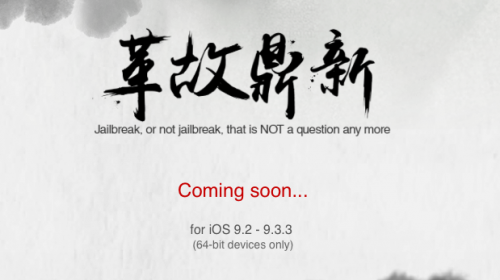 Here's how they comment on the situation:
all of you deserve to know ( now apple terminated the account we were using without any notice ) we didn't get any email about that
The semi-tethered Pangu jailbreak for 64-bit devices was released last Sunday. So far, the most convenient way to hack one's iPhone, iPad or iPod touch was to download and install the Pangu PP application from the Internet.
[via iClarified]

Leave a comment