Pangu Team Has Released Jailbreak of iOS 9.3.3

The Pangu team has released a jailbreak of iOS 9.3.3. Currently, the app for jailbreak is available only in Chinese, but very soon the hackers will release an English version.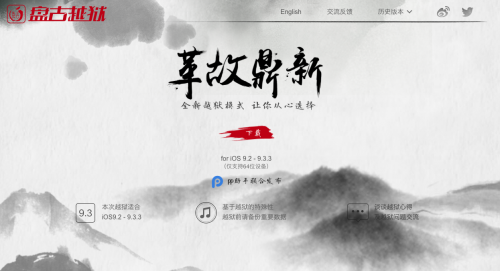 It should be noted, however, that the jailbreak is not fully untethered. You will need to run the jailbreak app on your device each time you reboot it. There's another issue with the latest Pangu application version. It is compatible only with the 64-bit devices, which means that if you own an older iPhone 5, you won't be able to hack it.
Below you will find a full list of the supported devices:
iPhone 5s
iPhone 6
iPhone 6 Plus
iPhone 6s
iPhone 6s Plus
iPhone SE
iPad mini
iPad mini 3
iPad mini 4
iPad Air
iPad Air 2
iPad Pro
iPod touch 6G
If you know Chinese, you can download the Pangu jailbreak of iOS 9.2-iOS 9.3.3 from the official website of its developers.

Leave a comment