PayPal Here for iPad Got the Update

The PayPal Here app for iPad has just got the update. From now on, one can sort products and split them into categories, create lists of particular items and do a lot of other things.
Here's the application description from the AppStore:
Accept credit cards anywhere you do business with the PayPal Here app and free credit card reader. Turn your iPad into an easy-to-use point of sale solution for payment processing.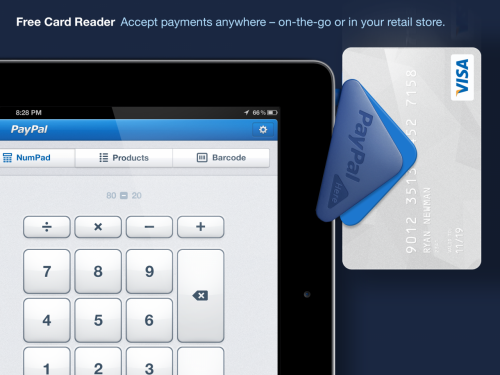 Apart from the features mentioned above, there're some other ones, which let you:
Scan an item's barcode with your camera to add it to an order.
Offer discounts.
Set up multiple tax rates.
Text or email receipts.
Process full or partial refunds.
Track sales activity in your Daily Summary etc.
Apart from the new functionality, PayPal Here for iPad ensures a higher level of security i.e. offers a 24/7 fraud protection, protects your payments and identity as well as gives online or live telephone customer support. As to the other updates, this version contains some bug fixes and stability improvements.
One can download PayPal Here from the AppStore for free.

Leave a comment