Pegatron revenue upsurges thanks to iPhone production

According to Reuters, Apple supplier Pegatron is likely to enjoy a 50 percent increase in Q3 revenue.  The supplier reaches the figure despite the stable decline of its PC business continuing. The sector responsible for the revenue upsuge is the iPhone. The following announcement was made by Pegatron after the company did not live up o analyst's expectations concerning revenue in Q2.
"We expect revenue in the non-computing segment to grow by 40 to 50 percent in Q3 due to new consumer products. Q4 will also be higher," said company CEO and President Jason Cheng in an investor conference.
Pegatron is most likely to be responsible for production of the low-budget iPhone 5C – the plastic iPhone. Moreover, Digitimes rumored that it may turn to be the second iPhone 5S supplier, although Foxconn is responsible for the major production. Both handsets are expected to be announced by Apple on 10th September.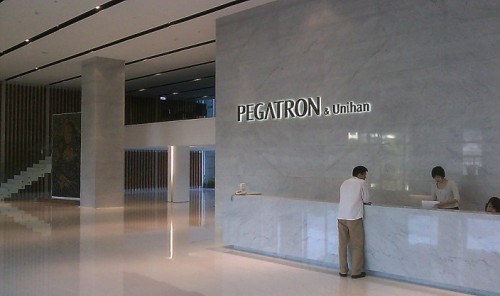 Pegatron statistics forecasts that the notebook shipments are expected to decline by 5-10 percent, whereas the fall in desktop sector will be much steeper, by 10-15 percent.
According to Bloomberg, Apple is Pegatron's number one customer, it relates to 27 percent of sales. Pegatron is now busy making the iPhone 4, 4S and iPad Mini, although iMac production is rumored to become Pegatron task as well.

Leave a comment