Norwegian Government Blocks Apple from Capturing a 3D Map of Oslo

Norwegian government blocks Apple from capturing its capital - Oslo - in 3D for the iOS and Mac Maps apps, reports 9to5mac with reference to Aftenposten, a Norwegian newspaper. The reason for such a decision is that the Norway's National Security Authority doesn't want Apple to mark the confidential buildings and areas situated in the capital on its Maps application.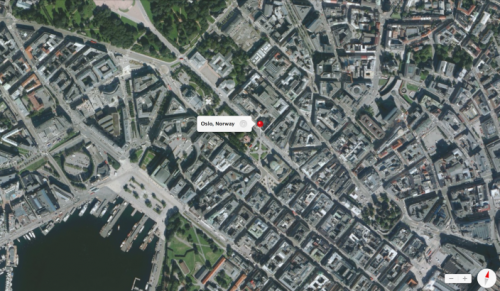 The company from Cupertino uses a special "Flyover" technology for capturing the 3D data required for creating highly detailed maps. The small aircraft equipped with advanced cameras is actually flying around the city and takes photos.
A Norway government official confirmed that it is blocking Apple because it does not want the company potentially mapping out confidential buildings and security measures within Oslo. Aftenposten provides the example of Norway not wanting Apple to film the headquarters of its intelligence teams, a building already banned from photographers.

Because of the ban, Apple is working with the United States Embassy in Norway to resolve the issue. The Embassy is reportedly in contact with Oslo Mayor Fabian Stang. Stang is said to have asked the Norway government's Defense Minister to re-consider the block against Apple for capturing the 3D data.
It is interesting though, that in 2011 the company called C3 Technologies (now acquired by Apple) made a 3D footage of Oslo without having problems with the government or security agencies. Why can't the company from Cupertino do this once again now? Who knows.

Leave a comment