People Buy Kindle Though They Already Have iPad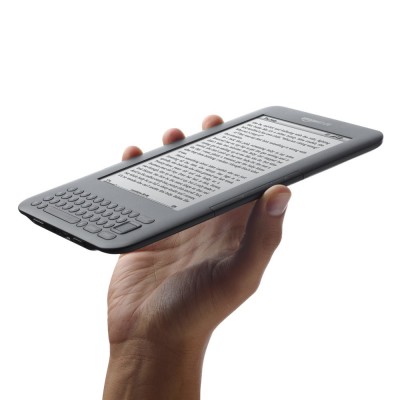 This week Amazon has revealed another press-release, where it is said that the company's third-gen Kindle became the best-selling product in the history of the online retailer. To take the top spot it surpassed the book of Joanne Rowling "Harry Potter and the Deathly Hallows".
Though it was said that this holiday the 3G and Wi-Fi Kindle models are the best-selling products, actual sales figures were not unveiled. But it is interesting that Jeff Bezos, who is Amazon Chief Executive, said that people who buy Kindle also have one more tablet.

"We're seeing that many of the people who are buying Kindles also own an LCD tablet. Customers report they use their LCD tablets for games, movies, and web browsing and their Kindles for reading sessions. They report preferring Kindle for reading because it weighs less, eliminates battery anxiety with its month-long battery, and has the advanced paper-like Pearl e-ink display that reduces eye-strain, doesn't interfere with sleep patterns at bedtime, and works outside in direct sunlight, an important consideration especially for vacation reading."
It is obvious that the mentioned "LCD tablet" refers to Apple's iPad, as it is a dominant device on the market of touchscreen tablets. With the release of iBooks for an iPad the latter also entered the e-reader market, became a competitor for Amazon Kindle and eventually forced it to significantly lose its market share. As we reported earlier, for the last six months Kindle's share was falling from 68% in February to 47% in November.
The surveys also found that people purchase Kindle to read books, while iPad fits best for reading websites, magazines and newspapers.
The latest Amazon's press-release also contains some interesting facts related to Apple:
8GB iPod touch entered the list of the best-selling electronics;
iPhone and iPad users prefer to shop on Sunday;
The last Local Express Delivery order was made at 1:41 p.m. on Christmas Eve. It was a Mac Mini, which was delivered at that evening at 8:04 p.m. to Woodinville, Wash.

Leave a comment