Phil Schiller Confirmed iPad Mini Carries Stereo Speakers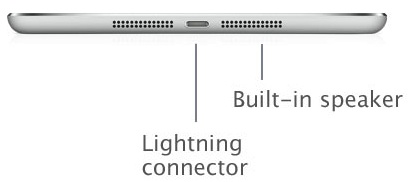 Diagram from the iPad mini tech specification page
It seems that iPad mini launch this Friday will mark the first time an iOS device includes stereo speakers. It appears that Apple's transition to the new Lightning connector has left sufficient space for one more speaker on the bottom edge of the tablet, though the company decided not to include additional speaker to the iPad 4. Until now iPad models only included a single speaker grille.

There have been rumors about stereo speakers in the iPad mini ever since first case designs leaks showing two sets of holes near the Lightning port.
Last week, at the iPad mini introduction Apple didn't clear up the speculation with its tech specs page listing the singular "built-in speaker" for the iPad mini. Today 9to5Mac reported that one of its readers emailed Apple's marketing head Phil Schiller to ask what speaker the company is including in the iPad mini, and got an email from Schiller where he simply said "It is stereo".

Leave a comment