Phil Schiller Tweets Links to Security Report Criticizing Google's Android

Apple executive Phil Schiller has recently tweeted a link to a Cisco research report showing that a huge part of mobile malware - about 79% - is developed specifically for Android devices. This means that this operating system is less secure and stable than all the other.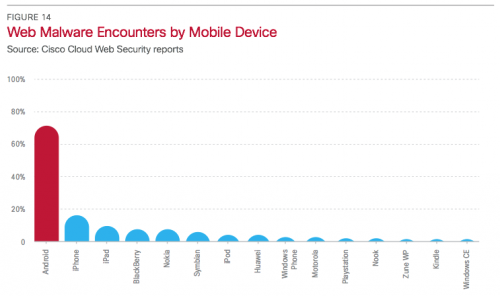 As noted by MacRumors,
Last year, Apple executive Phil Schiller tweeted a link to a research report that noted significant growth in mobile malware, particularly on Android. The report found that Android accounted for 79 percent of mobile threats, with just 0.7 percent attacking iOS.
Well, I can't be sure that all the figures are 100% legitimate, but we all know that Android is definitely not the most reliable operating system on market.

Leave a comment