Photo Showing First OS X 10.10 Banner Appeared Online

Ahead of the long-anticipated Worldwide Developers Conference, which kicks off on Monday, the guys from Cupertino showed us a large OS X 10.10 banner. This may indicate that aside from iOS 8, at WWDC Apple will officially unveil the new version of the operating system for Macs. And that's great, I must say.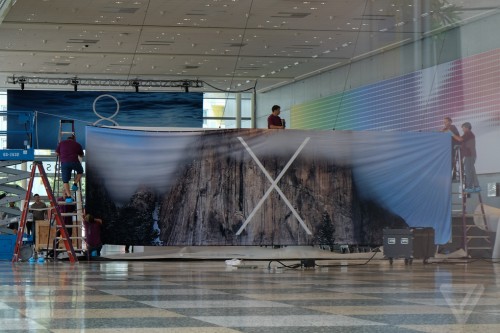 Here's what MacRumors write about the banner:
Apple is continuing to decorate the Moscone Center ahead of its upcoming Worldwide Developers Conference, and following the addition of outside banners and the first iOS 8 banner, the inaugural OS X 10.10 banner has just appeared, with a photo courtesy of The Verge.
The image on the banner suggests that the next-gen operating system will get another mountain-themed name, probably OS X Yosemite or OS X El Cap. Well, we'll find out the name soon.

Leave a comment