Photo Showing iPhone 6 Cases Leaks Online

A photo showing two alleged cases for iPhone 6 has recently leaked online. One case is designed for a 4.7-inch handset and the other one for 5.5-5.7-inch iPhone. While it is still unknown whether the photo is legitimate or not, it is still better than nothing.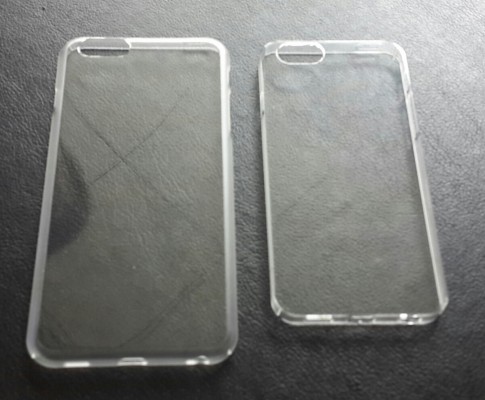 The cases look very similar to those of iPhone 5 or 5s, however, both are bigger and both have a hole for a new iPhone 6 Sleep/Wake button on the right side.
As noted by iClarified:
Taking a look at the image below we notice that the 4.7-inch device has flat sides while the larger device has rounded sides. One thing they both have in common is a new button which would be on the right side when looking at the front of the device.
Apple is expected to release its long-anticipated iPhone 6 in the second half of 2014. The 4.7-inch device will be launched this fall and the 5.5-inch iPhone - in December. Let's wait.

Leave a comment