Photos of rumored next-gen iPhone display shielding surface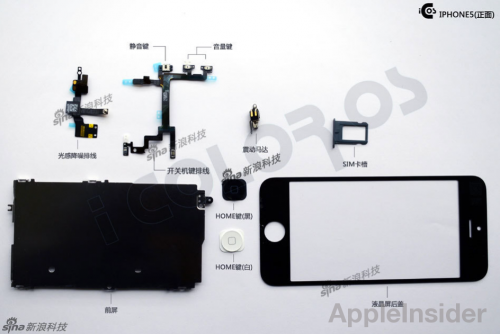 iColorOS (via Nowhereelse.fr) posted on Thursday more photos of the alleged next-generation iPhone parts, showing the protective glass cover, internal sensors and external buttons like the volume rocker, but the most interesting piece is a thin sheet of metal seemingly intended to be a protective shielding for the 4-inch screen's back.
While the photos don't depict an "assembled" unit, as a previous report did a week ago, the new display shield component offers a peek at what a 4-inch iPhone screen could look like. The metal piece could be used as an EMI shield or to separate the iPhone screen from hot components, though the part's true use remains a mystery as the handset's internal design is still largely unknown. Apple is rumored to be using a larger, 4-inch display with in-cell touch panel technology in the upcoming handset, marking the first screen size change since the first iPhone was released in 2007.
These parts came after the report showing a finalized version of the nano-SIM card tray rumored to be making its way into the sixth-generation iPhone. Anyway, if the rumors are true, Apple will debut the sixth-generation iPhone at the special event on September 12.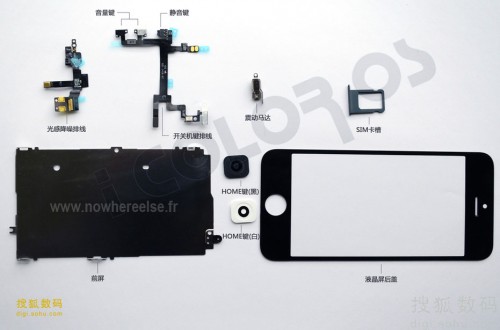 Leave a comment