Photos Showing New iPhone 6 Leaked Parts Appear Online

New photos showing a Lightning port, a microphone flex cable and a headphone jack for the upcoming iPhone 6 appeared on the Internet earlier today. The images were published to the MacX forum by a user, who claims he received them from a Foxconn worker, who is currently engaged in the production of the iPhone. Well, I think we should take these photos with a few pinches of salt, even though they look legitimate.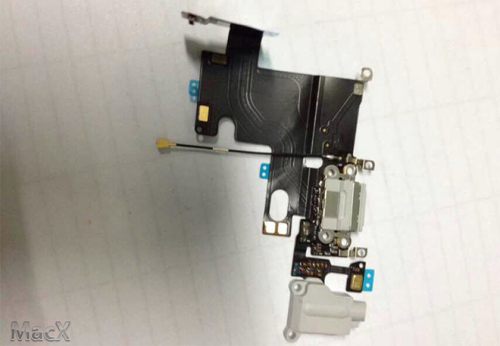 The photos of the alleged Apple part were posted to the MacX forum by a user who claims to have acquired the cable from an old junior high school classmate now working in the manufacturing industry in Shenzhen, China. Apple partner supplier Foxconn is known to have a factory in that area, though the connection is tenuous at best.
Apple is expected to release its next-generation iPhone 6 later this year. The 4.7-inch model will come in September and the 5.5-inch version - in the fourth quarter of 2014. Both handset will feature new processors, better cameras and a number of other improvements.
[via AppleInsider]

Leave a comment