Play as Texas Ranger in the Wild West.

You can become a legend in the new role-playing game by Disney. It was inspired by the popular movie The Lone Ranger starring Johnny Depp.
When playing the game, you will become a Texas Ranger, who rides horses, helps people from Colby Town, passes judgment and fights foes.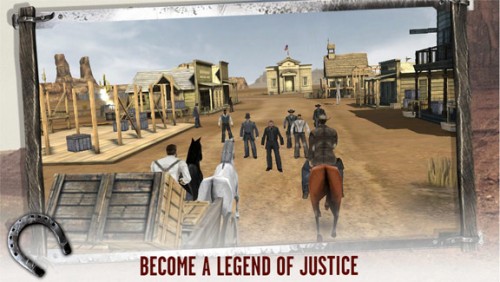 Disney releases the game as 3D role-playing adventure, so you will find both the graphics and the plot captivating.
Here goes the trailer:
Lone Ranger and Tonto will help you establish peace and justice in Colby Town. The bright enemies, Butch Cavendish and his gang, will try to stop you from fulfilling the quest.
When playing, you will unlock new weapons, tools and horses to upgrade the character as well as have some fun watching The Lone Ranger 3D scenes.
You can buy the game for free on the App Store.
The Lone Ranger is compatible with the iPhone 3GS/4/4S/5, third-gen iPod touch or later and all iPad models. It's also optimized for the iPhone 5′s taller screen and requires at least iOS 5.0.
The game is available in AppStore for free (link).

Leave a comment