President Obama Has Signed Cell Phone Unlocking Bill

As it was expected, President Obama has signed the Unlocking Consumer Choice and Wireless Competition Act. The legislation, which successfully passed the US House of Representatives and the US Senate earlier this year, makes it legal for any user to unlock any smartphone purchased on the territory of the USA.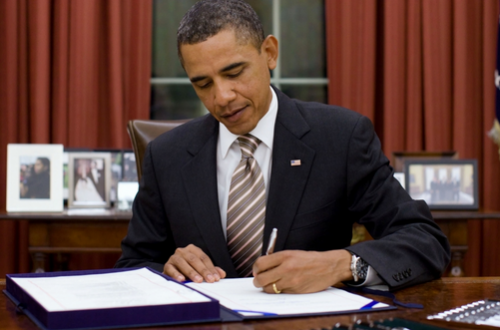 In general, the bill is a giant step forward for the U.S. market and government, however, it contains several drawbacks as well.
Unfortunately, the bill does not permanently legalize cell phone unlocking, however it does require the Library of Congress to put a temporary exemption back in place while it decides whether or not to extend it for renewal. The bill does give the Library of Congress the power to determine whether or not consumers have the choice to unlock their cell phone, and later next year the copyright office could restore the ban.
Because of the new law, it will be legal to unlock any smartphone, including the iPhone. That is why the handset may become cheaper with time. Well, at least I hope for that.
[via iClarified]

Leave a comment