QuickType and Third-Party Keyboards in iOS 8

Apple on Monday introduced a new iOS 8 feature called QuickType. This feature is developed to predict which word you will type next. And it really works, I must admit.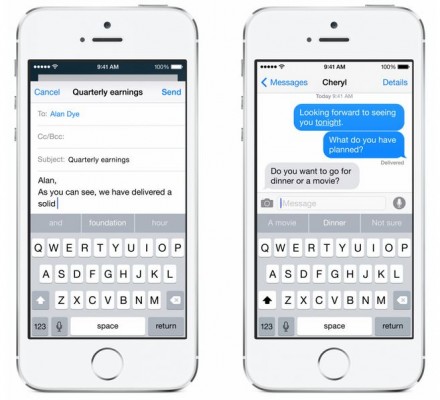 What is interesting about QuickType is that it adjusts to your writing style, either it is formal or more casual.
QuickType uses your past conversations and writing style for its suggestions. It takes into account a more casual typing style you might use in Messages and a more formal language you'll likely use in Mail. It even adjusts based on the person you are talking to.
Apart from the feature mentioned above, the guys from Cupertino announced the support of third-party keyboards in iOS 8. This means you will soon get an opportunity to choose the most appropriate and the most convenient input method for your device.
Apple's iOS 8 was officially unveiled at WWDC. It contains a lot of new interesting features.
[via iClarified]

Leave a comment