Apple's iPhone Remains U.S. Top Smartphone - comScore

According to the latest comScore research, Apple's iPhone is the leader of the smartphone market in the United States. In the three months, which ended in April, the iPhone had a market share of about 41%.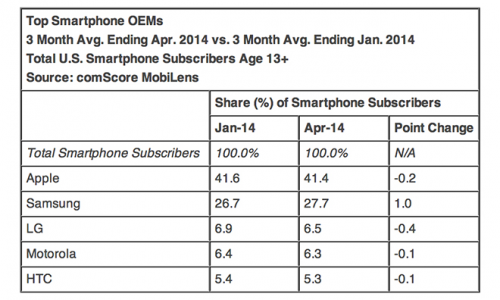 Apple's main rival - Samsung - in spring managed to improve its position on the U.S. market. comScore researchers claim that now it has a market share of nearly 27%.
Apple's various iPhone models raked in 41.4 percent of smartphone users, though the number was down 0.2 points from the quarter ending in January. Rival handset maker Samsung grew its share of the American market by 1 percent over the same period, ending with a 27.7 percent marketshare.
It would be interesting to see the results of the next quarter. Although it is obvious that the iPhone will remain the top smartphone in the USA, nobody knows for sure, how successful the South Korean company will be.
[via AppleInsider]

Leave a comment