Send Last Location Feature Was Added to Find My iPhone System

A new feature has been added to Find My iPhone system in iOS 8. This feature is called "Send Last Location" and, as seen from the name, it automatically sends the last saved location to Apple each time the battery of the device drains to a critical level.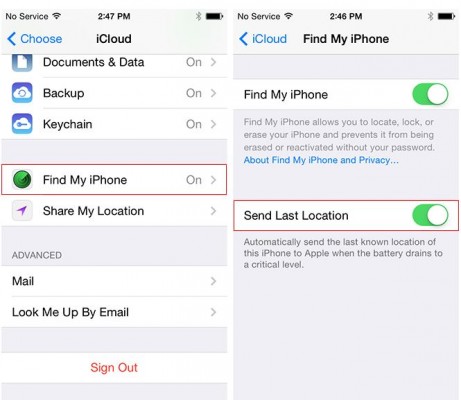 At this stage, the threshold at which location data is sent and stored is unknown, but the current iCloud standard is to log a device's last known location for 24 hours. The extra time could be vital in finding a stolen iPhone or iPad.
Such a feature will surely help you to find your lost or stolen handset. It's high time the guys from Cupertino gave such an opportunity for iPhone users. Even Windows Phone devices are capable of saving the last available location and sending it to Microsoft.
It is still unknown, whether the "Send Last Location" feature will work immediately after the iOS 8 official release this fall. Let's hope for the best.
[via AppleInsider]

Leave a comment