Rabbit: A Video Chat And Content Sharing App Launching On The Mac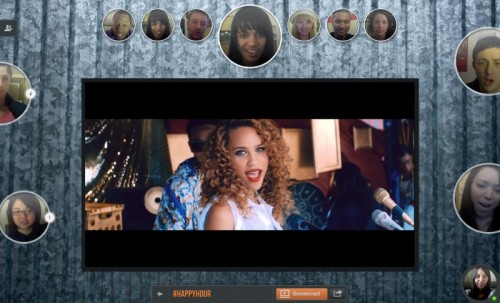 A startup company called Rabbit today is launching a closed beta version of its content sharing and video chat application.
The most interesting feature of the application is group video conferencing offering the ability to screencast applications, music and movies from your Mac.
For example, you can watch a movie from a service like Netflix with other people in real time or you can crop a specific part of your browser or any other app on the Mac and screencast it to your friends.
The application is a native client for Mac (other platforms will come later) offering the ability to video chat with any number of people. Users are grouped into Rooms, and within each room, people can participate in a separate conversation.
Rabbit requires OS X 10.7 or higher and is launching today as a free service and download. Interested users can sign up on the company's website and invites to the private beta will be sent out shortly. The company has also published a promo video for the service (shown below).

Leave a comment