Report of Hands-On with iPad 3 Rear Shell and Other Components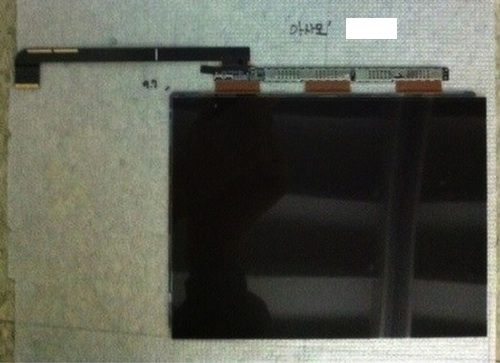 Last week iLounge reported that the next-generation iPad would receive improved cameras and today the site has reported that it has viewed what appear to be at least prototype parts for the device, including the rear shell and front glass bezel. The parts seem to corroborate iLounge's earlier claims of an almost imperceptibly thicker body and an upgraded iPhone-like rear camera.
The new iPad's body is so slightly thicker than the iPad 2 that the change is unnoticeable on first inspection; a roughly 1mm increase will barely be perceptible to users. We've heard that the only accessories that might have issues are cases, and then, only cases that were precisely contoured to fit the iPad 2's back. On the rear, the camera in the upper left corner has become bigger—noticeably so when placed alongside the iPad 2, but not so huge that anyone would think they were different at a distance. The new camera hole is silver-ringed, and does in fact look the same size as the iPhone 4S's much-improved rear camera system, minus the LED flash.
Some accessory manufacturers are claiming that the iPad 3 will come with a slightly smaller screen, but a front glass bezel seen by iLounge's Jeremy Horwitz fails to support that notion. Though the part, seen by Horowitz, has been produced at least six months ago and thus may not represent the final design for the next-generation iPad.

Leave a comment