Review roundup: Apple's Retina MacBook Pro is pretty but pricey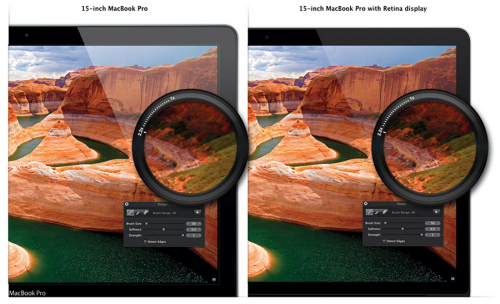 On Monday Apple introduced its next-generation MacBook Pro with Retina Display. Just days after reviewers of the biggest mainstream publications started post their opinions on the redesigned 15-inch MacBook Pro, but some of them remain putting off by the $2,200 entry price. Here are some of the highlights:
David Pogue of The New York Times
He gives the new machine high notes, though he suggests that the notebook's cost is its biggest deterrent. However, those who can afford the new MacBook Pro will be "well rewarded," he said.
Having tested the new Retina Display MacBook Pro, he found that the machine works 7 hours as advertised. He also called the new stereo speakers "terrific." Pogue's biggest gripes with the new MacBook Pro are the fact that it only has two USB ports, that it lacks an optical drive, that it doesn't have a built-in Ethernet port, and the fact that it has a newly redesigned MagSafe port that requires an adapter to work with older chargers.
Ed Baig of USA Today
He called the stereo speakers "excellent sounding," and declared the backlit keyboard "a pleasure to type on." In his battery testing, he got "a couple of hours" of uptime before the battery ran down. Baig also pointed out the lack of optical disc drive and Ethernet port, as well as no built-in FireWire connectivity.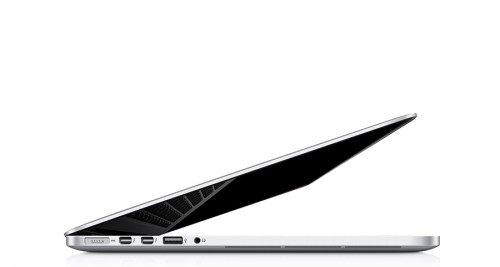 Dan Ackerman of CNet
The new MacBook Pro earned an "Editors' Top Pick" from Ackerman.
"In person, the Retina Display looks great, although you're more likely to notice it when comparing it to a non-Retina laptop," Ackerman said. "It'll likely be more useful for heavy readers or Photoshop/Final Cut users at first, and we'll have to see how long it takes for other popular programs to update themselves to take advantage of the new screen."


Leave a comment