RIM now worth less than Apple's App Store alone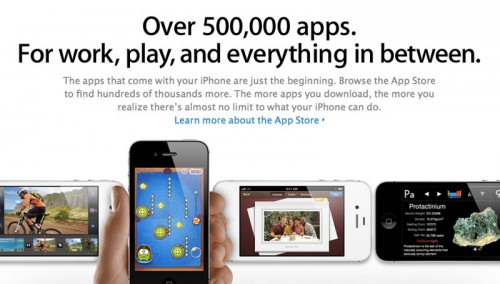 Research in Motion is struggling now for its share of the mobile market. But the price of  its stocks is getting lower and lower, so the company is worth less than the estimated value of just Apple's App Store. An analysis from Trefis' Brian S. Hall notes that at a price of $13.44, RIMM stock finished last week at a total value of just $7.04 billion, less than the $7.08 billion that Apple's App Store is estimated to be worth. As for the whole Apple company, AAPL stock has a market cap of $354 billion, or more than 50 times greater than RIMM.
"The App Store is probably worth more than BlackBerry," Hall wrote. "All of BlackBerry. Just the App Store. Nothing else. Not the iPhone or iPod. Not Mac. Just the App Store."
App Store is now one of the key components of Apple's success. Just a year of Apple's iTunes Store and App Store's operation costs Apple $1.3 billion, but last year only developers received $2.5 billion in payments in the App Store. According to a last week report, iOS applications bring in 300 percent more revenue than their Android counterparts.
RIM's stock has been showing decline in the price since the company announced last week that BlackBerry shipments reduced year over year while the company managed to ship just 150,000 PlayBook tablets last quarter. Moreover the company delayed the release of its next-generation smartphone operating system, BlackBerry 10, until the second half of 2012.

Leave a comment