Rumor: Apple is not afraid of Project Spartan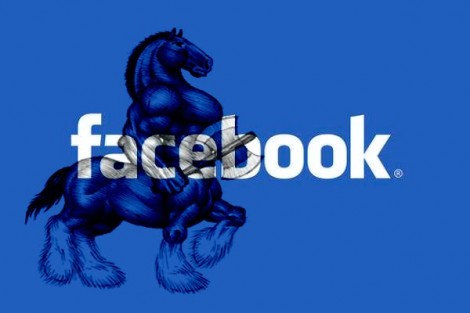 According to a new report, Apple knows and is ready to lend "minor support" to Facebook's web application platform "Project Spartan" based on HTML5, even after Facebook has attempted to understate rumors about this project.
On Wednesday, TechCrunch's MG Siegler stated that this project was launched by Facebook for "breaking the stranglehold" that Apple put on distribution of mobile applications.The main goal of this project was to create its own network for distribution of games and other apps, "not the App Store (or any other distribution hub)".
In a following report, Sigler suggest that Facebook might have slowed the application for iPad down in order to have leverage on Apple. He said:
"Apple has wanted this app since the initial iPad launch just over a year ago," the report read. "At first, Facebook made it sound as if they weren't going to do one at all. But they have been working on it for months. And there's no reason it should have taken that long, unless they were holding it back as some sort of leverage over Apple."
One source has associated relationship between Apple and Facebook with "an abusive spouse", suggesting that Facebook has "pissed off" Apple earlier and face repercussions as consequences. Also it reads that Facebook has frightened Apple off and has to "tread lightly."
Siegler notes that Apple is aware of Project Spartan and even is ready to lend some minor support to this project. People knowing the fact of the matter pointed that Apple "is not afraid of [the project] at all."
Also Siegler added that based on some earlier Spartan apps, the possibility that users would prefer them to an Apple's iPhone application is "laughable."
However, the report suggested that the full scale of this project is not known yet by Apple.
"I believe the main reason Facebook is pissed off about our Spartan story is this part in particular," Siegler stated.
Also it read that Apple may not accept Project Spartan as a danger at all now —actually it helps them somewhat because this is moving well-known games, for example created by Zynga, off of Flash and onto HTML5 — however that is what Facebook want it to be in the future.
Also this week rumors had it that native iPad application for Facebook is almost completed and should come into light in weeks, that is more than one year after the original iPad was put on the market.

Leave a comment